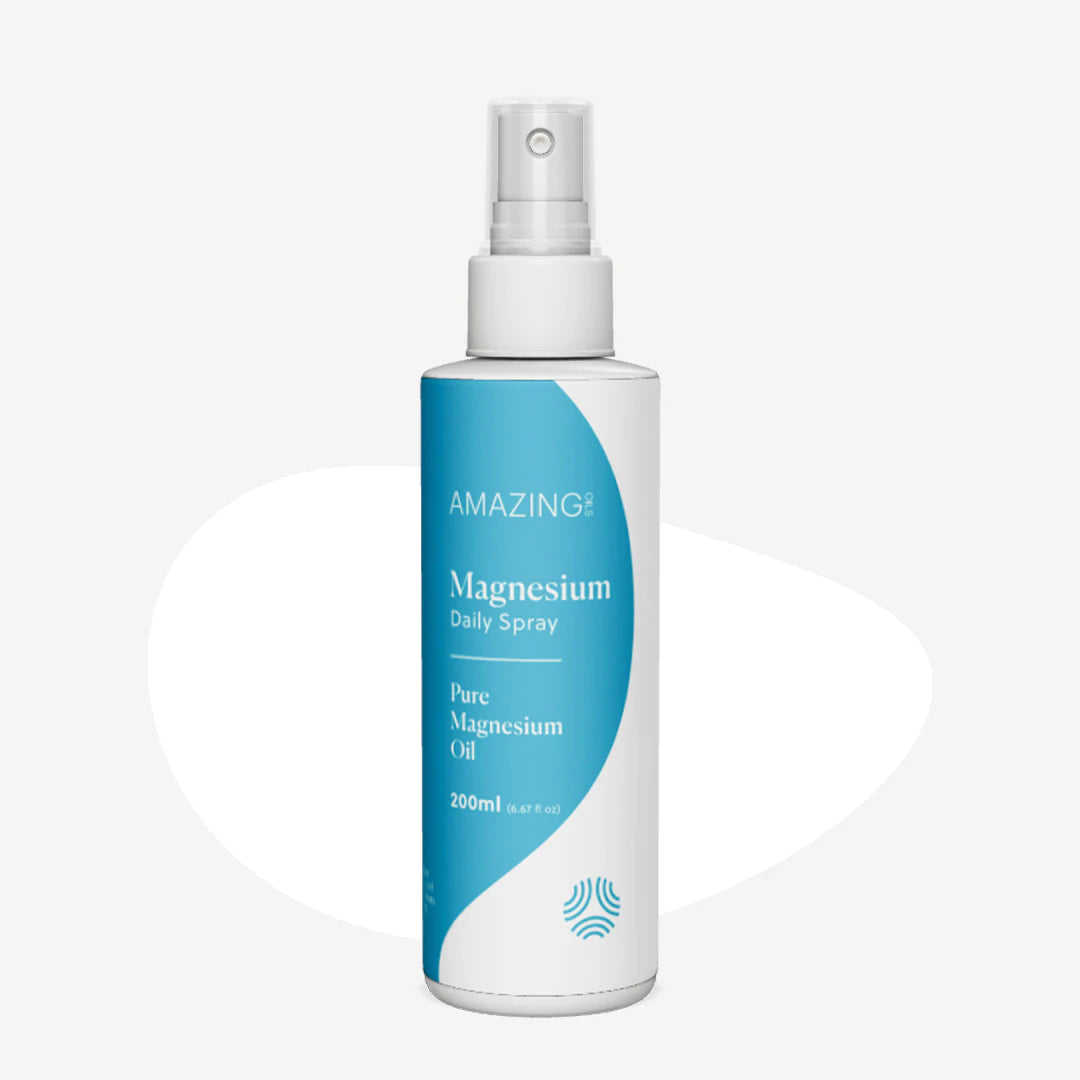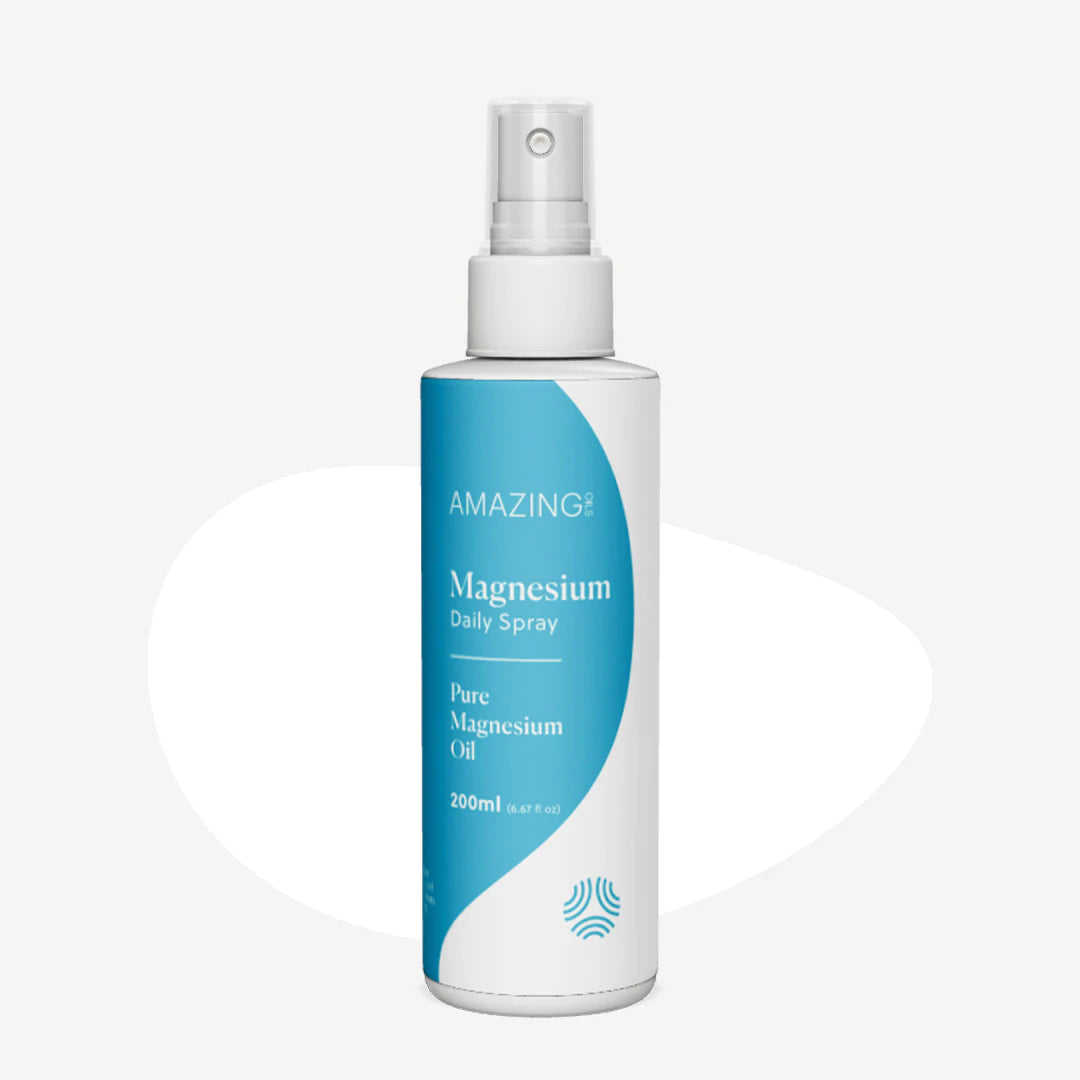 Magnesium Daily Spray 200ml
$35.00
The Original Amazing Magnesium Oil Spray
Contains our famous 100% pure, organically sourced Magnesium Oil, from the Salt Lakes of Australia. 

Our Natural Magnesium Oil is Australian sourced and made.

Please Note: While commonly referred to as 'Magnesium Oil' this liquid contains no oil. The Magnesium liquid brine is sourced from underneath Salts Lakes in the deserts of Australia.
对治失眠
纾解焦虑
減缓頭痛或扁头痛
放鬆肌肉並緩解運動傷害
缓和关节疼痛
恢復細胞内所需的鎂含量
 建议用法:
喷在膝盖后面、小腿、背部、腰部、颈部或任何不舒服的部位。