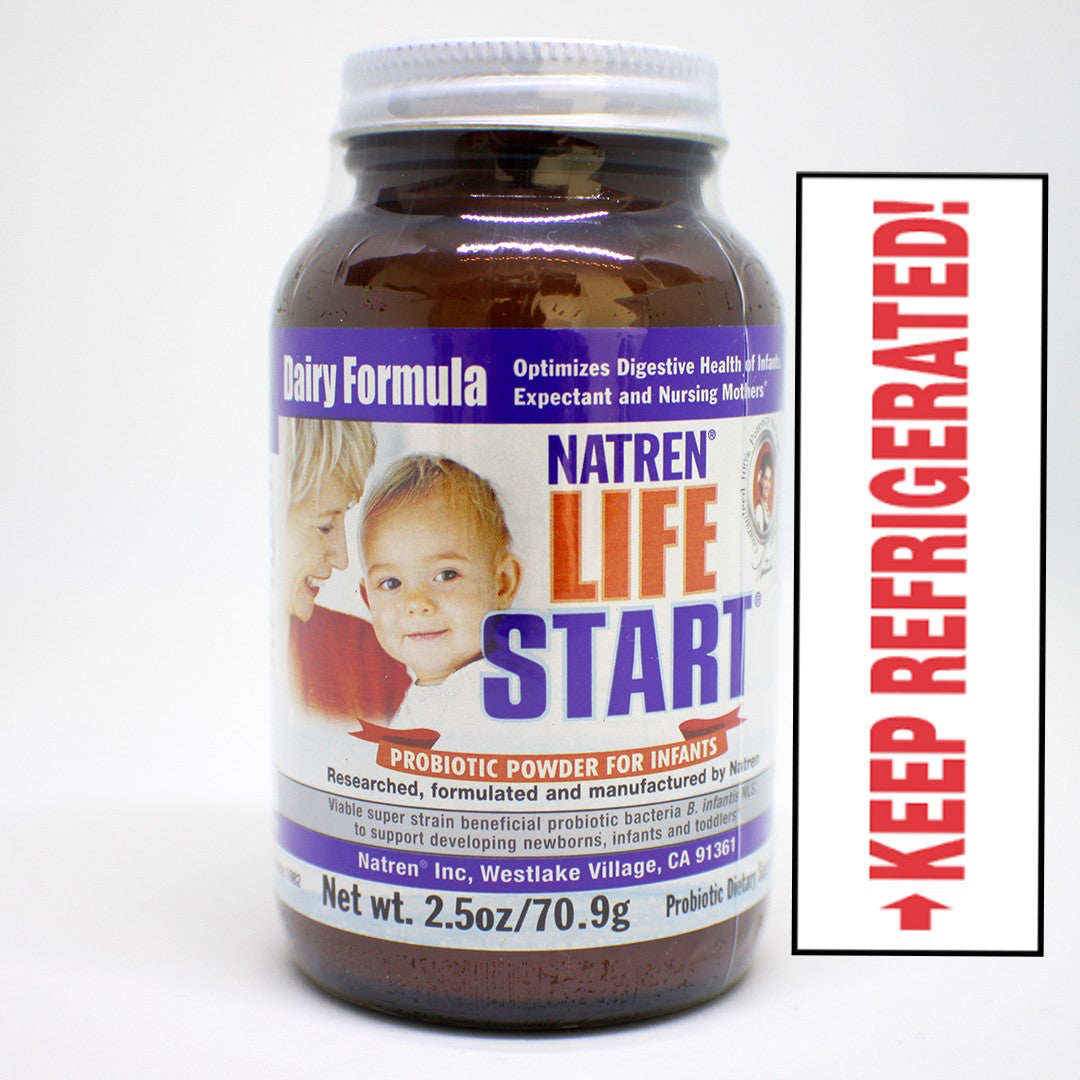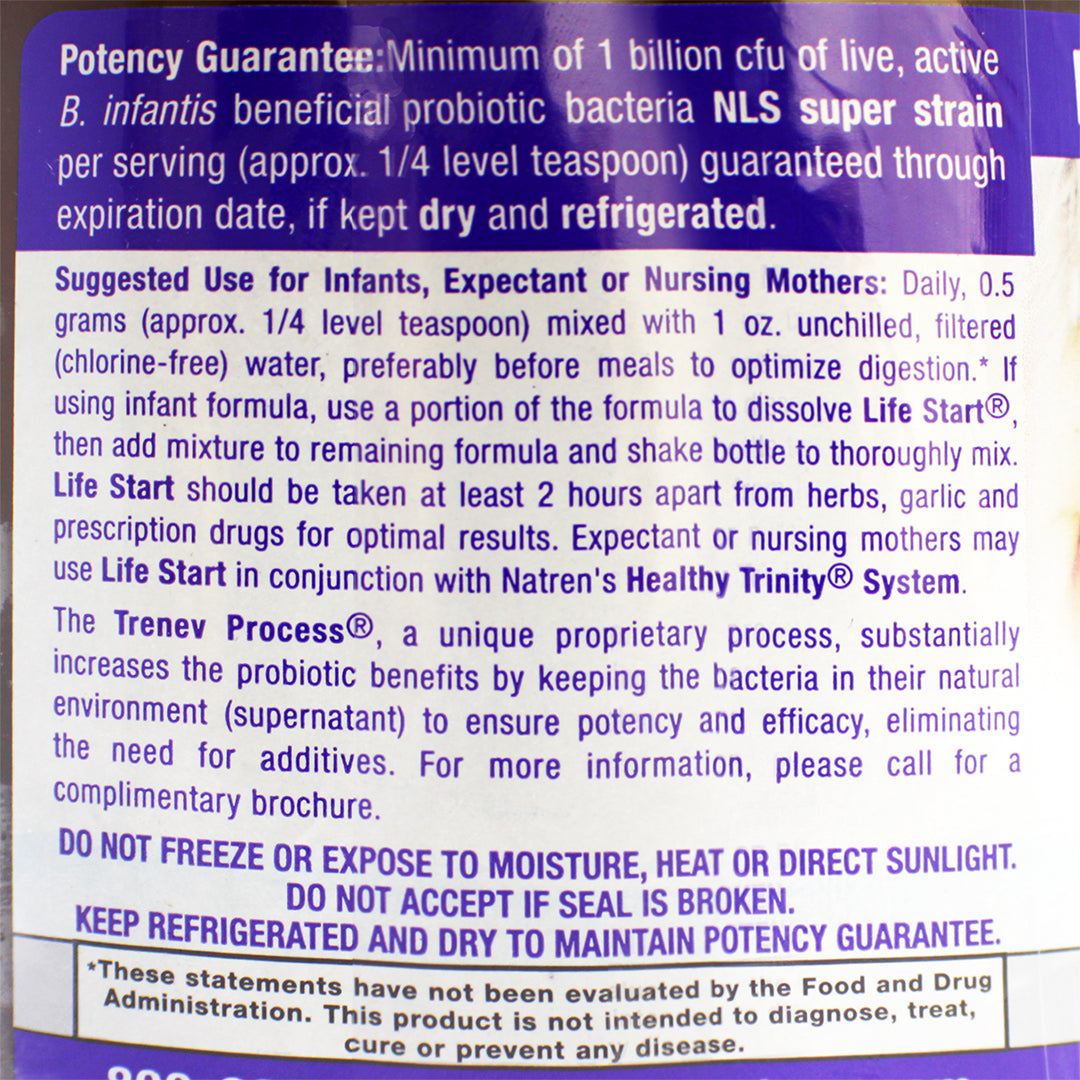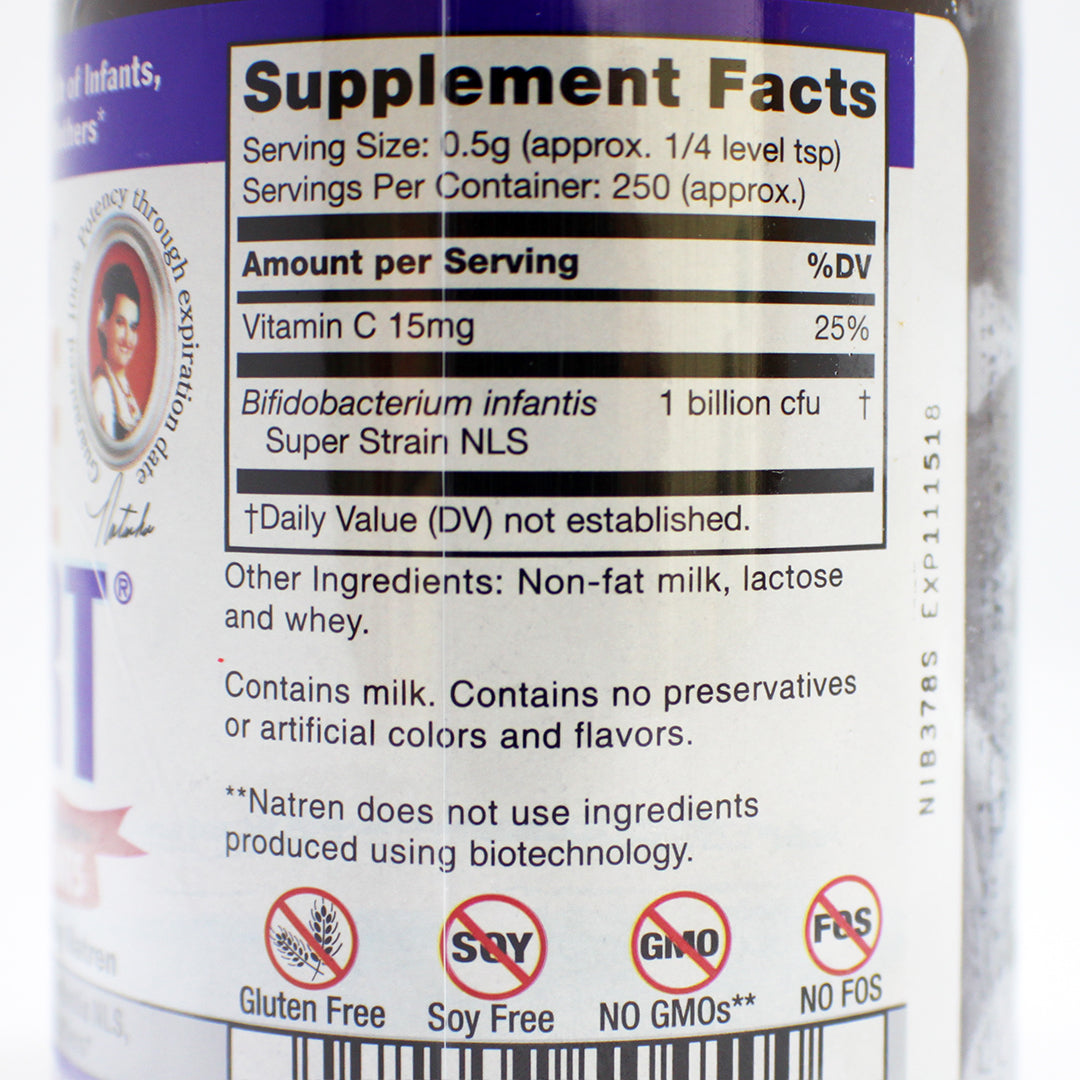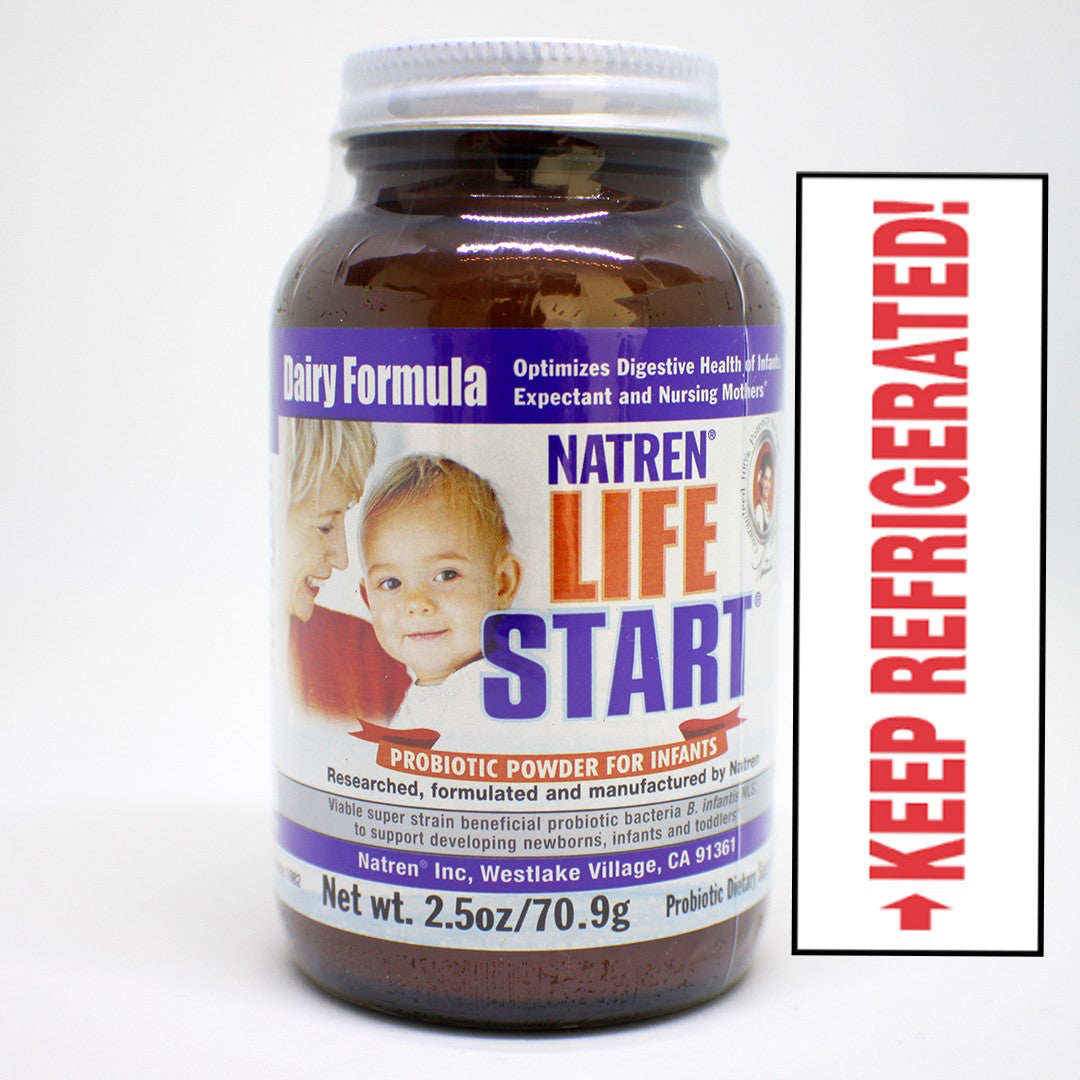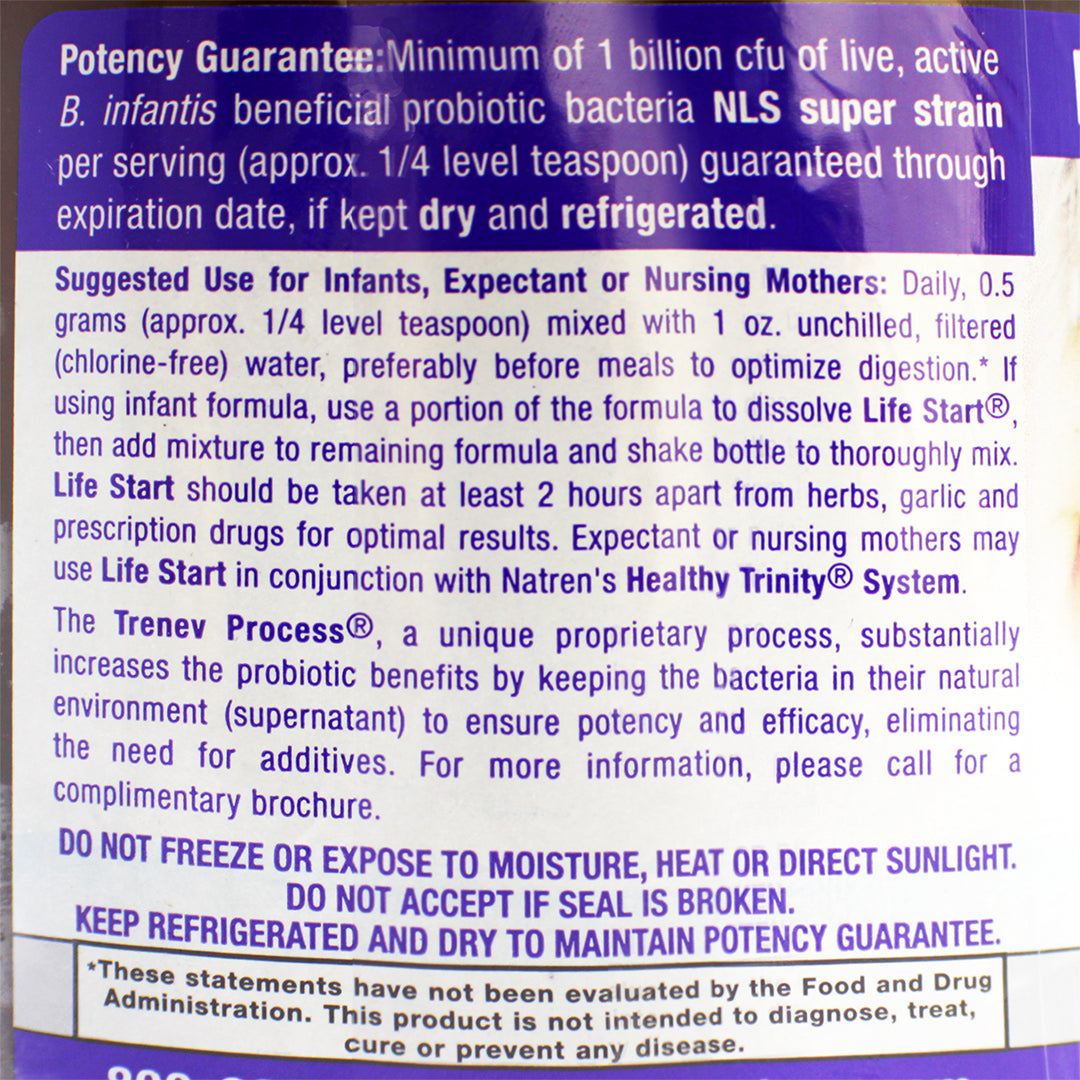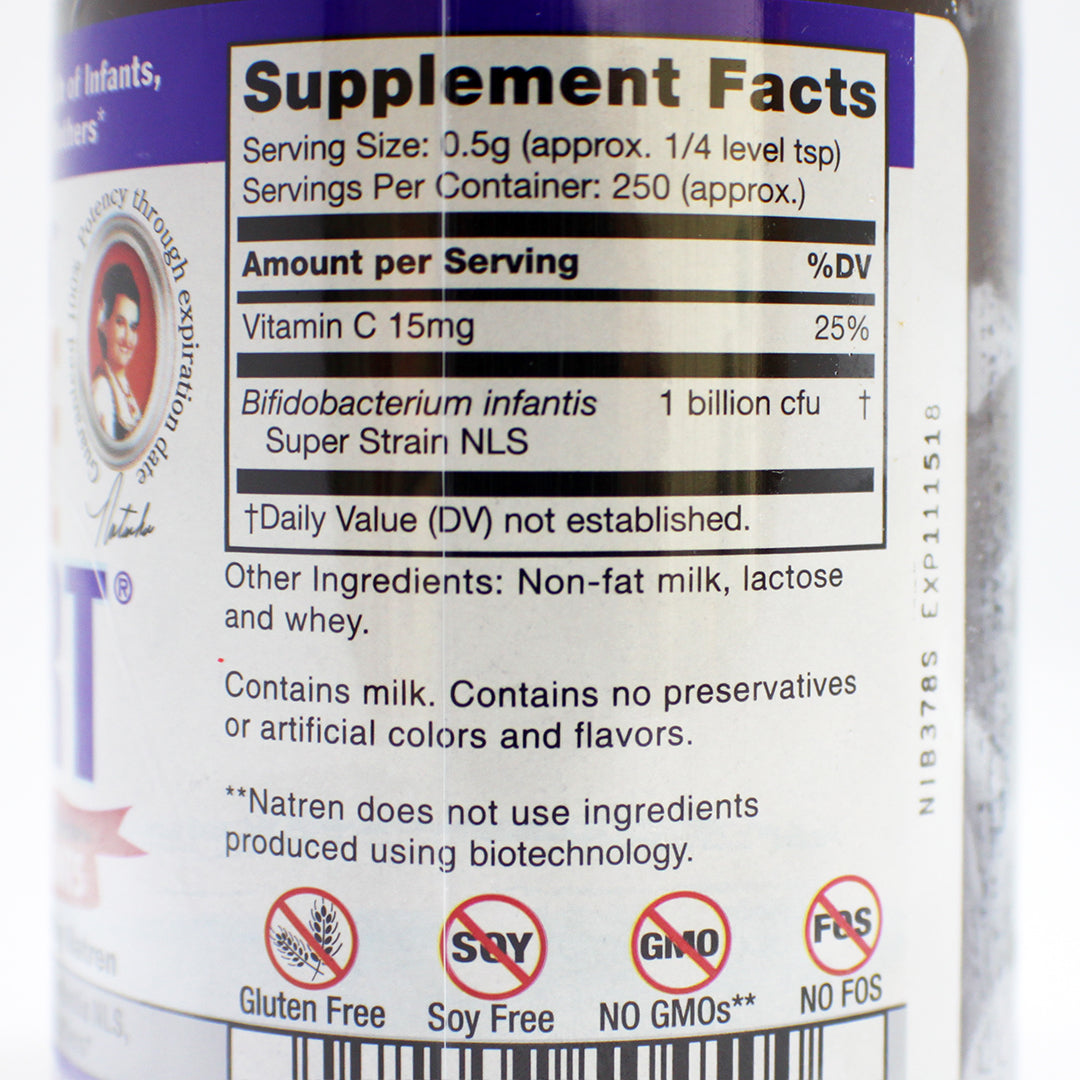 Natren Life Start® 2.5oz
$49.00
Natren Life Start® 2.5oz 
Benefits
Provides the most beneficial bacteria for infants; especially important for babies delivered by caesarean section, pregnant women and nursing mothers.
When To Use Life Start:
When breast feeding isn't possible
After delivery by caesarean section
After immunizations
After treatment of antibiotics
When there are dietary changes
When travelling
When the digestive tract is disturbed
Ingredients (per ¼ tsp or 0.5g):
Bifidobacterium infantis, NLS: 1 billion cfu
Non-fat milk, whey
Contains no preservatives or artificial colors and flavors
Consult with your medical practitioner before using Life Start®. Check babies for true milk allergies.
Storage:
Do not freeze or expose to moisture, heat or direct sunlight.
Keep refrigerated and dry.
生命之源 2.5oz
~ 辅助婴儿、怀孕及哺乳母亲的友善细菌
益处
提供幼儿体内最重要的友善细菌,对孕妇、剖腹生产的婴儿和哺乳的母亲尤其重要。
何时服用:
无法哺育母乳时
剖腹生产后
预防注射后
服用抗生素后
饮食改变时
旅行途中
肠道受到干扰时
成分(每1/4茶匙或0.5公克):
婴儿双叉菌NLS活性特优菌型:10亿
无脂牛奶萃取之活性培养基、乳清
不含防腐剂、人造色素或调味
未开始服用生命之源之前,请先向您的医师询问,确定婴孩对乳制品没有过敏症。
建议使用:
每日0.5公克(1/4茶匙),调入30ml过滤水(室温)服用,最好是餐前服用。若使用婴儿奶粉,可将生命之源混合入一部分的奶粉,再加入剩余的奶粉摇均。欲达到最佳效果,与其他草药、蒜和药物须间隔2小时才服用。 
保存方式:
请放冰箱冷藏并保持瓶内干燥,不可冷冻或置于阳光直射处。