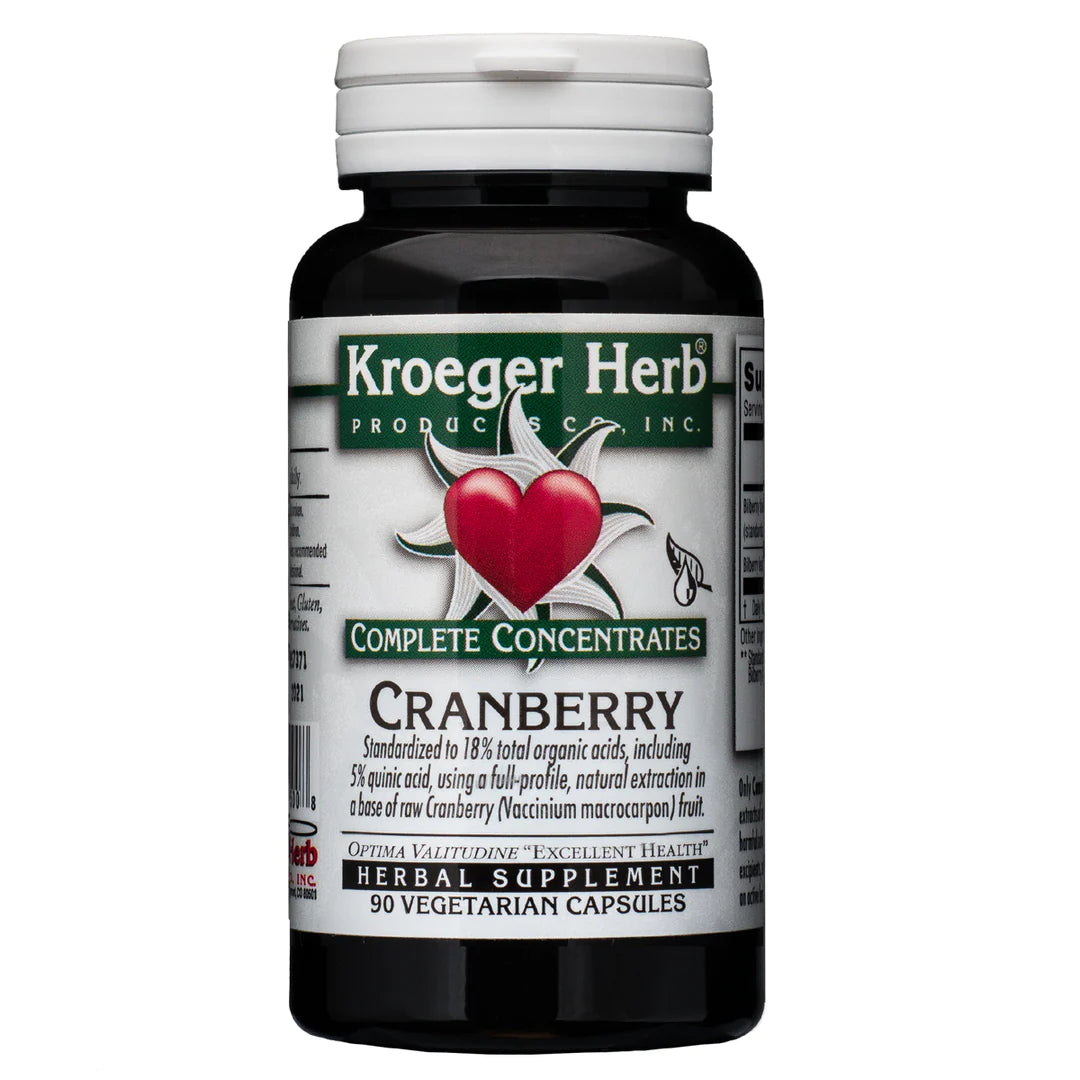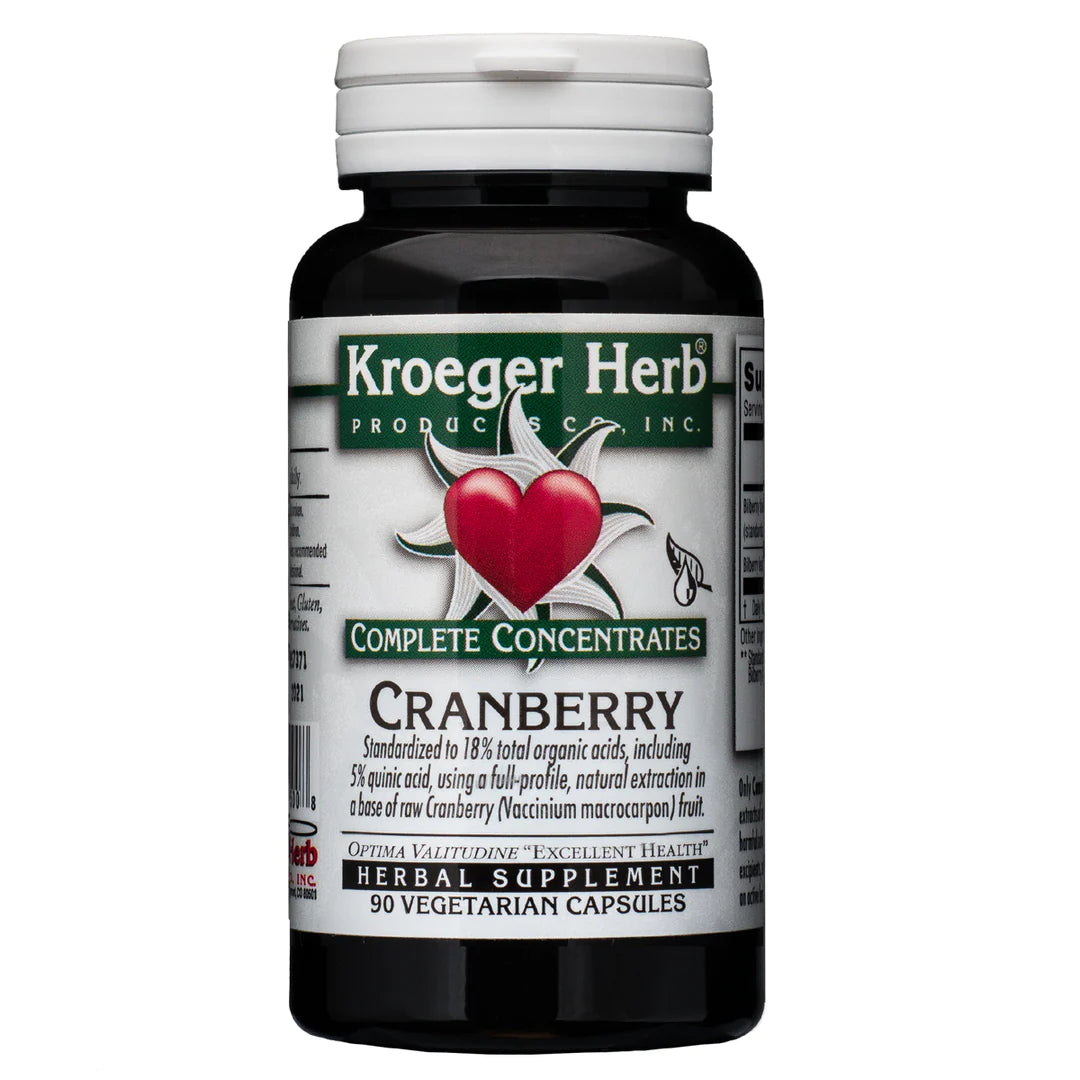 Cranberry Complete Concentrates 90 Caps
$31.90
A popular herb with a long list of benefits. Best known for supporting good urinary health.
Directions
Take 1 capsule 3 times daily.
Ingredients
215 mg of Cranberry fruit extract (standardized to 18% total organic acids including 5% quinic acid) in an active base of 215 mg raw dried Cranberry fruit.  Other Ingredients: Vegetarian source capsules and water.