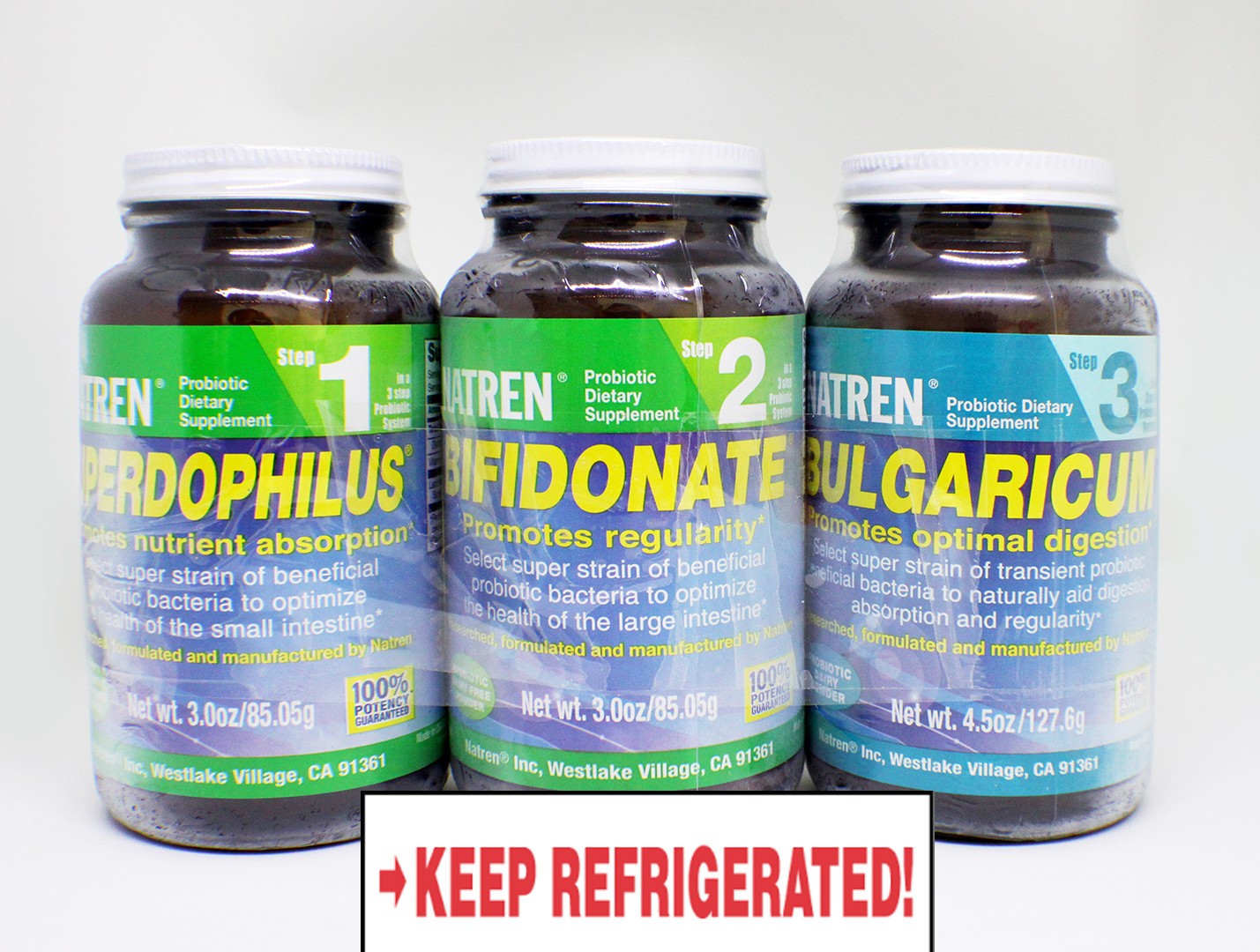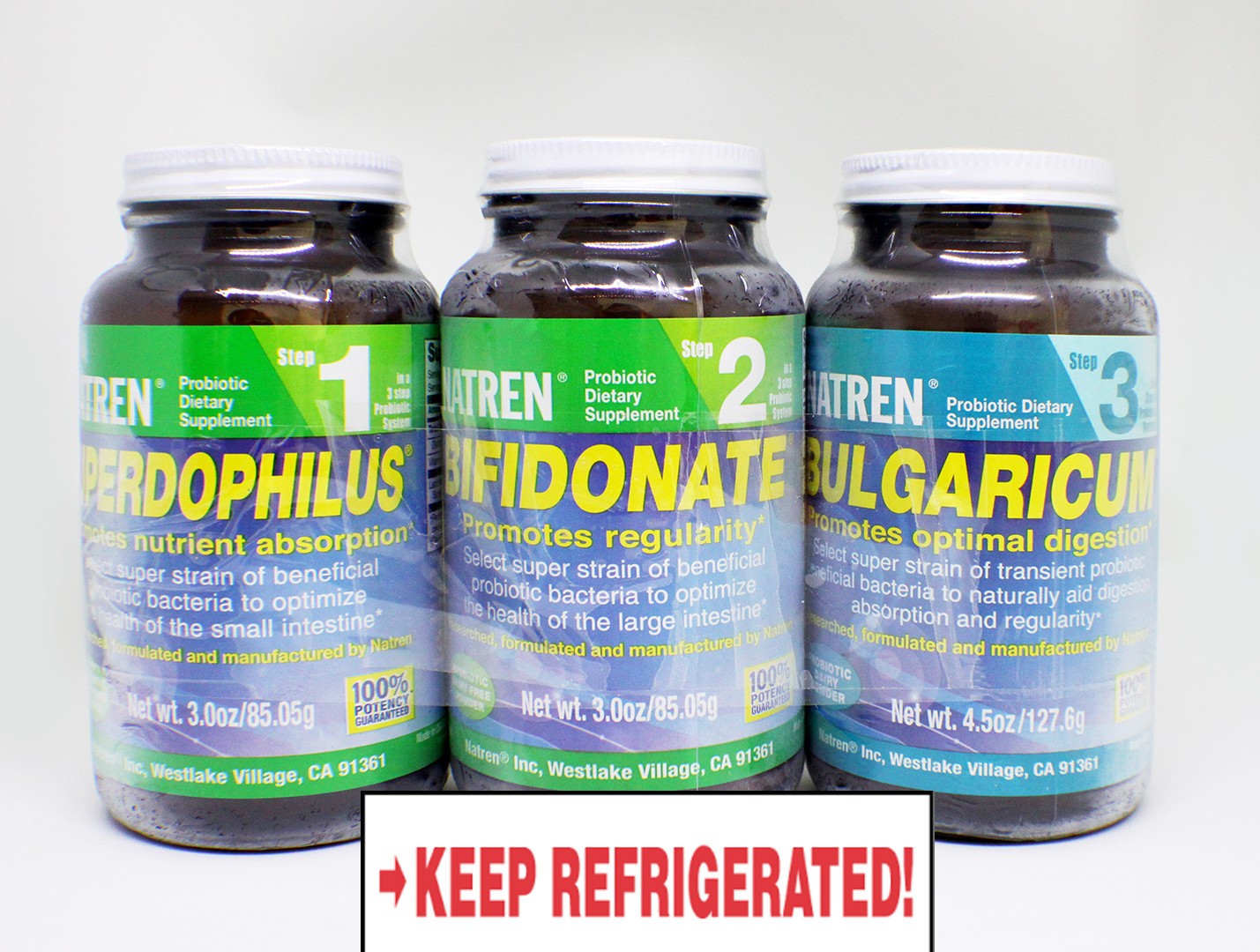 Natren Step 1-2-3 (Powder)
$215.00
Natren Step 1,2,3  (Powder)
Three separate bottles of beneficial bacteria in powder form that support your entire gastrointestinal system. Provides a total of 6 billions beneficial bacteria. Enhances digestion, improves nutrient absorption, stimulates proper elimination and maximizes your immune function. Produces anti-microbial substances antagonistic to various bad bacteria. Supports your entire gastrointestinal system. Recommended for adults and children over two years of age. 
Storage:
Do not freeze or expose to moisture, heat or direct sunlight.
Keep refrigerated and dry. 
友善细菌 1-2-3 粉状
3瓶粉状友善细菌, 总共提供60亿友善细菌。加强消化及养分吸收、促进正常排泄、增强免疫功能。可产生天然抗菌成分以对抗各种病菌。辅助您的整个消化肠道。适合成人与两岁以上小孩。
保存方式:
请放冰箱冷藏并保持瓶内干燥,不可冷冻或置于阳光直射处。