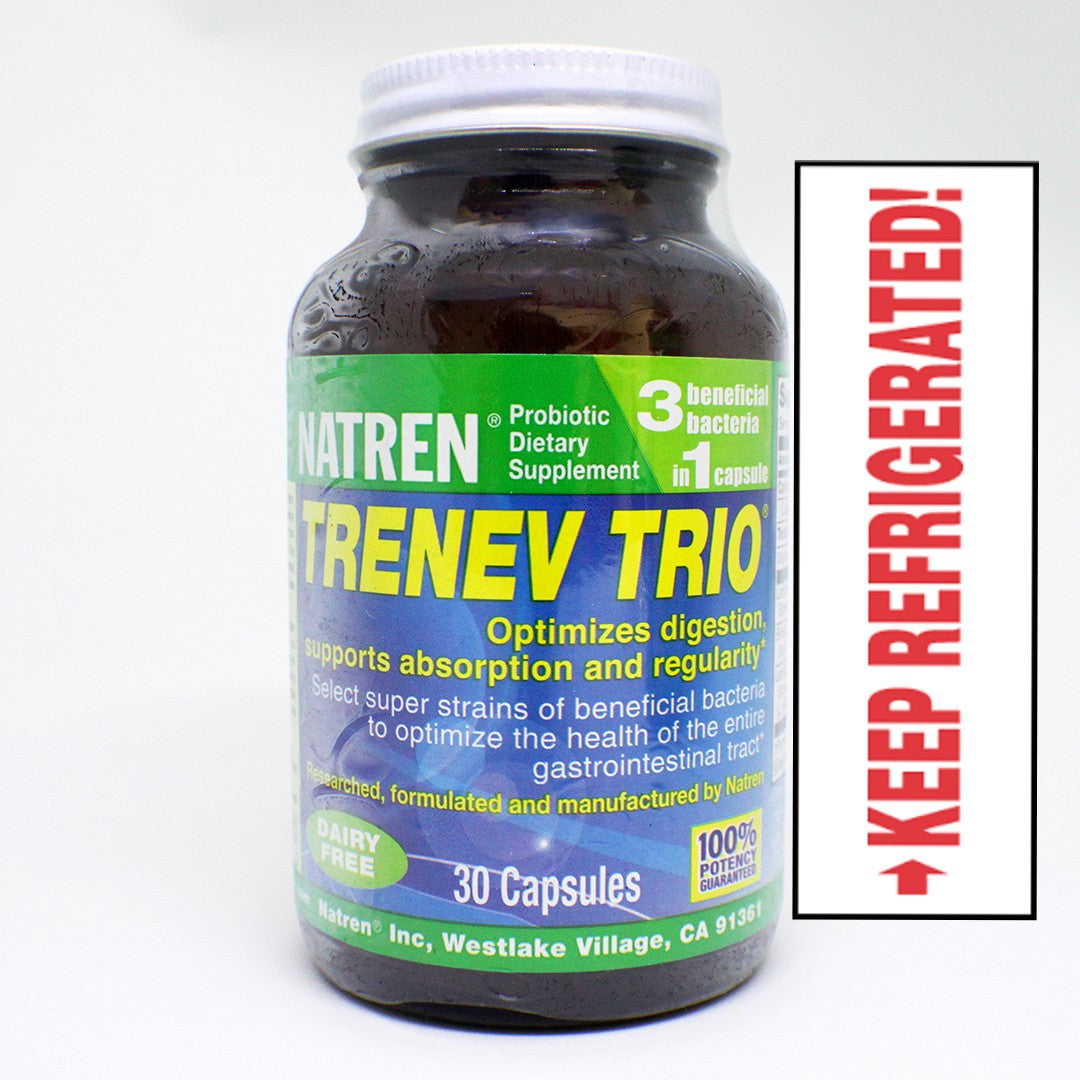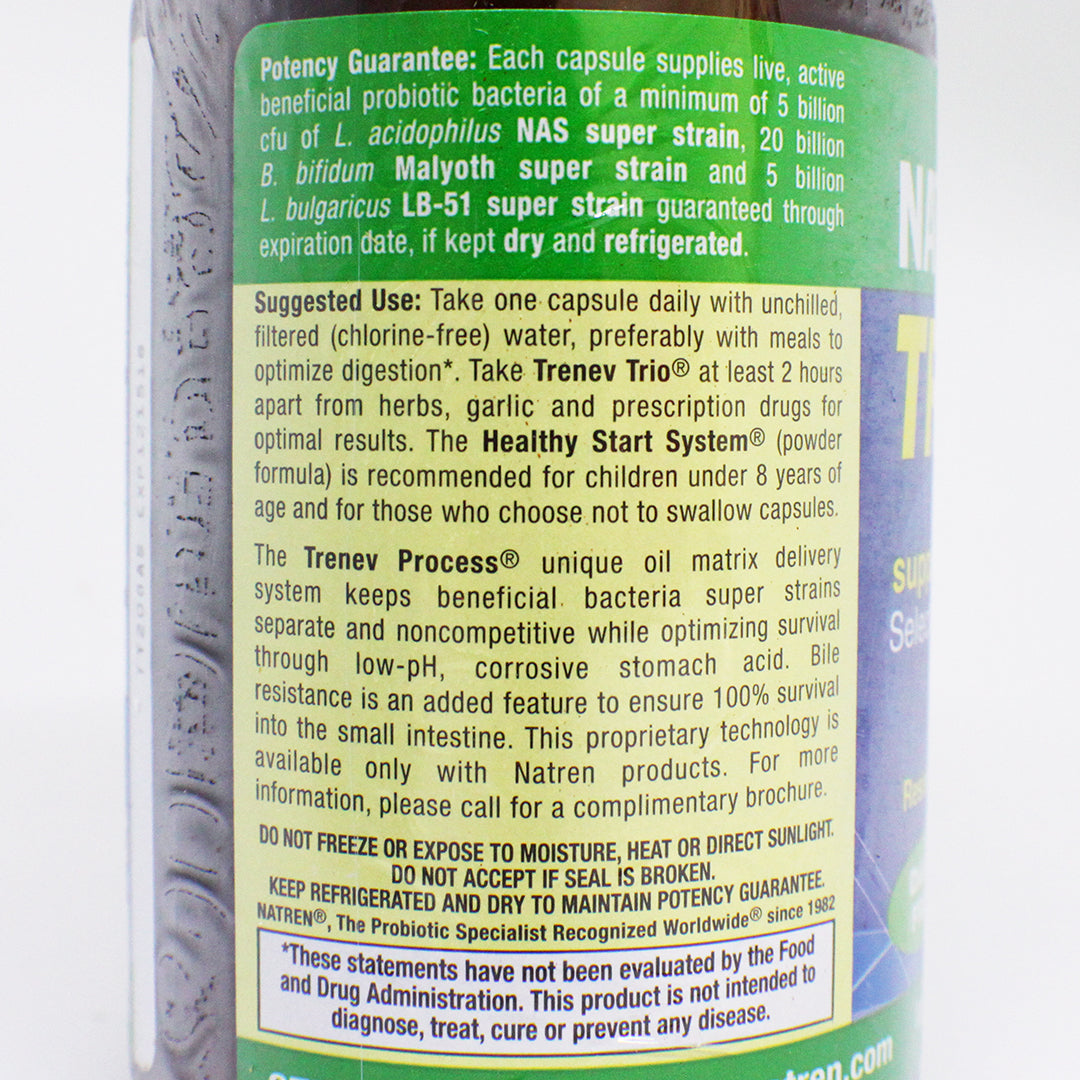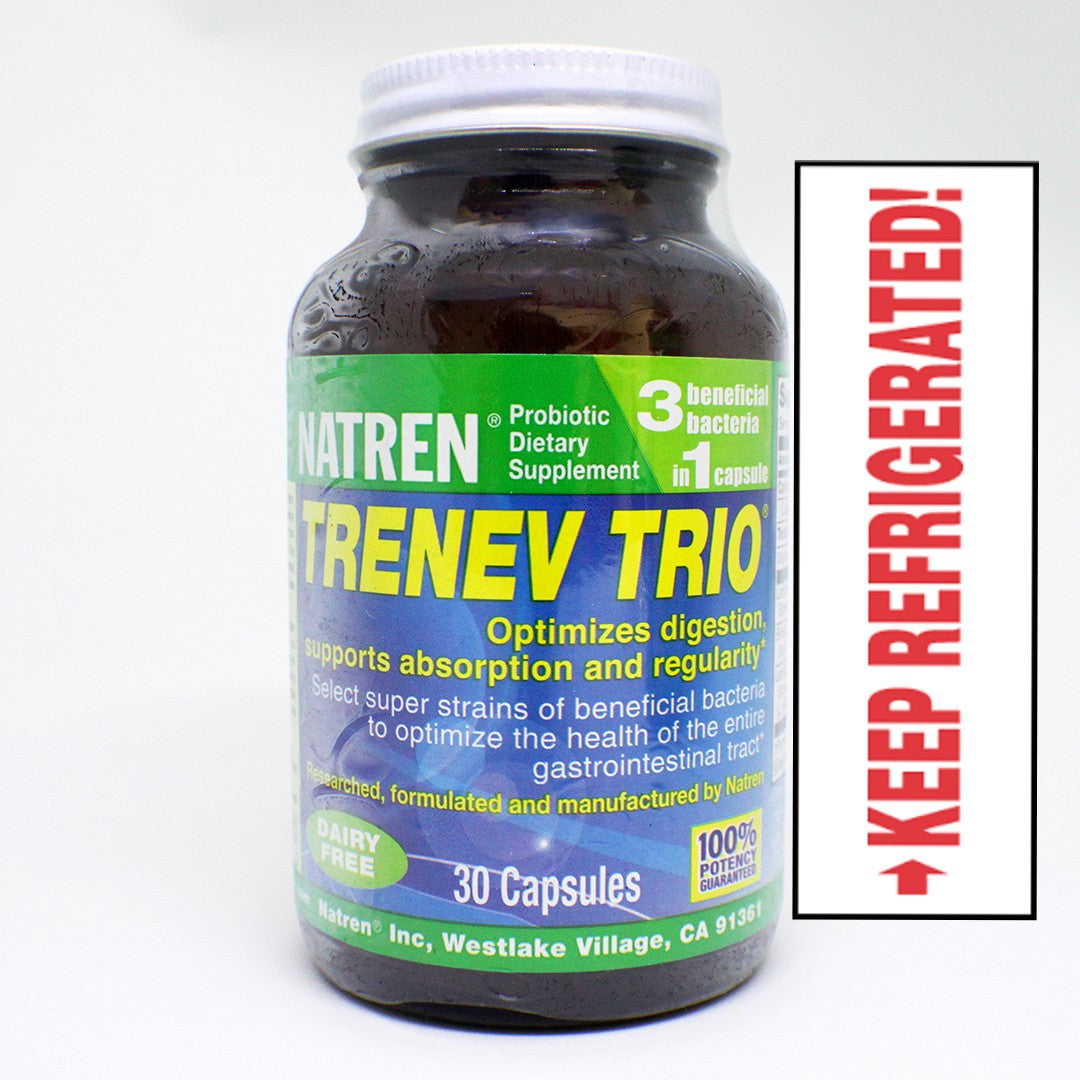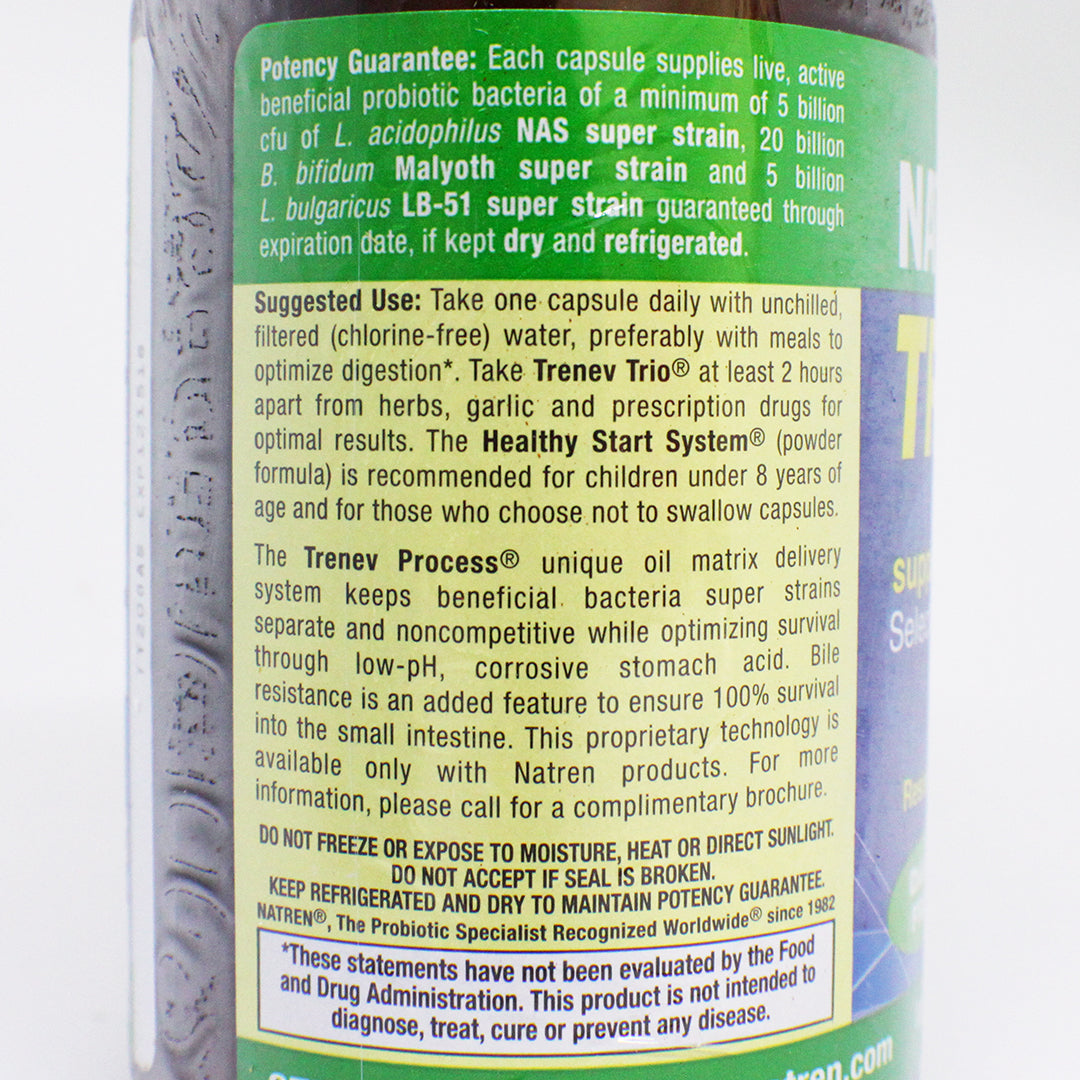 Natren Trenev Trio® (3in-1) 30 Capsules
$108.00
Natren Trenev Trio® (3in-1) 30 Capsules
 Provides 30 billions beneficial bacteria per capsule to enhance digestion, improves nutrient absorption, stimulates proper elimination and maximizes your immune function. Produces anti-microbial substances antagonistic to various bad bacteria. Supports your entire gastrointestinal system. Recommended for adults and children over eight years of age. 
Ingredients (per capsule) / (Gelatin Dairy Free Capsule):
Lactobacillus acidophilus, NAS: 5 billion cfu
Bifidobacterium bifidum, Malyoth: 20 billion cfu
Lactobacillus bulgaricus, LB-51: 5 billion cfu
Sunflower oil, gelatin and mixed tocopherols 
Storage:
Do not freeze or expose to moisture, heat or direct sunlight.
Keep refrigerated and dry.
三合一友善細菌
~ 辅助大肠、小肠及消化道的友善细菌
每颗胶囊提供300亿友善细菌, 加强消化及养分吸收、促进正常排泄、增强免疫功能。可产生天然抗菌成分以对抗各种病菌。辅助您的整个消化肠道。适合成人与八岁以上小孩。
成份(每颗胶囊)/(非乳制品):
乳酸菌NAS活性特优菌型:50亿
比菲德双叉菌Malyoth活性特优菌型:200亿
保加利亚乳酸杆菌LB-51活性特优菌型:50亿
葵花籽油、凝胶、维生素E
建议使用:
每日1颗,以177ml过滤水(室温)服用,最好于用餐时服用。视身体情况可酌量增加至2-3颗以上。欲达到最佳效果,与其他草药、蒜和药物须间隔2小时才服用。
保存方式:
请放冰箱冷藏并保持瓶内干燥,不可冷冻或置于阳光直射处。